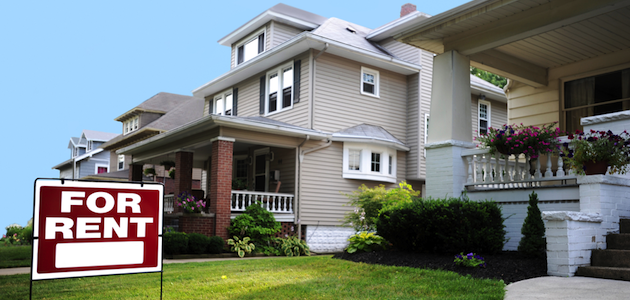 Landlords wanted
!
Use our rental team's professional services to help find you desirable, pre-qualified tenants.

There is no fee to list your property with us. The listing is kept open, so if at any time you find a tenant on your own you have no contractual obligation to our services/fees.

We do extensive free advertising on YOU GOT LISTINGS, CRAIGSLIST, ZILLOW, TRULIA, FACEBOOK, APARTMENT LIST, HOTPADS, and over a dozen other rental sites. Our rental team is very proficient in marketing your listing in ways that guarantee the highest exposure & response from desirable, qualified, applicants.

If you'd like we can post your listing on the MLS giving it exposure to all registered Massachusetts brokers/agents and their clients.

Once we find applicants for your location we check the following: credit, employment verification, landlord history, personal references, and all other necessary background checks in order to find a quality Tenant that you feel is suitable for your location.

We are very experienced in ALL forms of Massachusetts Tenancy Law. We can handle all of the leases for you including Tenancy at Will and/or Fixed Term.

We manage all of our deals through cloud based internet software. This allows for E-signatures on all rental contracts, allowing our clients and landlords the flexibility to review and sign all contracts from any personal computer and/or smart phone.

We charge nothing for our services until a tenant you approve of signs a lease. At that point we charge a one-time 1/2 month fee to the landlord and one-time 1/2 month fee to the tenant.

Once we close a rental deal with you, our services continue throughout the duration of the lease contract at no additional cost. We are always available to help with communication with tenants, issuing notices, providing additional legal advice, making lease changes that might come up during the lease term. Such as adding and screening additional tenants, rent price hikes, ETC.
Thanks to our professional expertise in all the available cutting edge Real Estate cloud based Internet marketing/management services, our team is able to service and actively pursue Rental/Income Property Sales listings throughout the whole Greater Boston area. As well as active agents covering the South Shore, North Shore, Metro West, and Downtown.

If our services sound of interest to you we would love the opportunity to meet with you at the listing you have to offer. Please call us direct and/or please fill your information below and we will be promptly in contact. We look forward to hearing from you!